Bay Aging Board of Directors Recognizes William Reisner for 10 Years of Service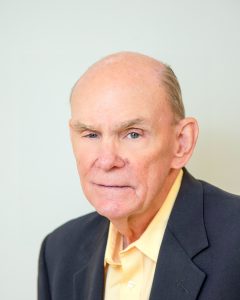 Kathy Vesley, President & CEO of Bay Aging, presented William "Bill" Reisner with a resolution honoring Reisner's 10 years of service on the Bay Aging Board of Directors. Reisner served on the Board from 2009 to 2019, including stints as Secretary, Treasurer, and Chair. The resolution notes that Reisner "distinguished himself with deep knowledge and abilities related to older adults, people living with disabilities, and business and finance matters."
Reisner, a Navy veteran, entrepreneur, sailing enthusiast, and long-time resident of Northumberland County, remarked that he "enjoyed working with Bay Aging staff, who are dedicated to their job and helping others."
Bay Aging grew rapidly during Reisner's tenure on the Board, transforming from a traditional Area Agency on Aging to an innovative award-winning organization impacting health, housing and transportation across the Commonwealth. Bay Aging staff and Board members will miss Reisner's leadership and sound counsel, and wish him well in retirement. Reisner looks forward to spending more time with his wife Anne and their family and friends.
The resolution acknowledging Reisner's leadership was passed by the Bay Aging Board of Directors on January 23, 2020, but due to COVID-19, could not be presented until recently.
Established in 1978, Bay Aging is a nonprofit 501(c)(3) Area Agency on Aging that primarily serves residents of the Middle Peninsula and Northern Neck. Through its comprehensive transportation, housing, community living and health services programs, Bay Aging is committed to providing programs and services people of all ages need to live independently in their communities.