JOB SUMMARY:  Provide administration, direction, and support to the Northern Neck Middle Peninsula Housing Coalition (NNMPHC). This position is hosted by Bay Aging, the Virginia Department of Housing and Community Development- recognized Lead Agency for the NNMPHC. This position is made possible through the Virginia Housing Alliance AmeriCorps VISTA cohort.
This position is contracted for one year through the Corporation for National and Community Service (CNCS). Salary and benefits are issued through CNCS. For more information, visit: https://www.vistacampus.gov/members/benefits-of-service
APPLICATIONS MUST BE SUBMITTED ONLINE AT:
https://my.americorps.gov/mp/listing/viewListing.do?id=95291&fromSearch=true
 OBJECTIVES & ESSENTIAL FUNCTIONS                                                 
Develop resources to increase capacity and enhance organizational sustainability

Create and implement a communication plan to strengthen and create consistency among the NNMPHC membership
Increase awareness about best practices and funding opportunities
Review and update the NNMPHC bylaws, policies and procedures, and reestablish committees and workgroups

Enhance community engagement in expanding affordable housing opportunities and homeless services efforts

Formalize partnerships with human service organizations to expand outreach and services to people experiencing homelessness
Engage and connect organizations that provide case management/support services with organizations that provide financial resources for permanent housing that will address gaps in service
Build a network of people experiencing and/or previously homeless to participate in the NNMPHC decision making process
Work with Bay Aging development team to include homeless services access through website, search engine, and social media presence

Improve the quality of data collection and its use in decision-making processes

Analyze data to ensure that changes made in the NNMPHC policy and procedures increase program efficiency
Perform a racial impact analysis of homeless programs and formulate a final report to be shared with the NNMPHC membership
4, Promote best practices in affordable housing development and homelessness services
Perform an assessment of the progress that has been made since a prior 2018 systems analysis
Assess the community's involvement in initiatives aimed to address homelessness among special populations (veterans, chronically homeless, seniors, families, etc.)
Engage in and facilitate educational opportunities and work groups to ensure the NNMPHC maintains awareness of current trends
Enhance the Coordinated Entry referral process and assist housing programs in implementing policies more consistent with best practices
KNOWLEDGE, SKILLS AND ABILTIES
Rely on extensive on-the-job training and experience to accomplish work.
Working knowledge of:
Human services and non-profits
Rural communities' strengths and barriers
Microsoft Office, Google Drive and other information technology platforms
Grant writing and resource development
Strong customer service and interpersonal skills to establish and maintain trusting professional relationships with community partners and good communication with co-workers across all the divisions of Bay Aging
Self-starter: identify critical needs, prioritize projects, and elevate issues as necessary
Public speaking, presentations, community outreach and resource development
Excellent written and verbal communication skills, face-to-face and on the phone
WORKING ENVIROMENT
 Office-based position with minimal physical requirements (ability to lift 20 lbs., walking, climbing stairs). Occasional travel required throughout the Bay Aging service area and the State of Virginia.
MINIMUM QUALIFICATIONS
Bachelors Degree preferred. Associates Degree or high school diploma with advanced coursework and relevant experience (work, course, or volunteer) will be considered. Must possess a valid driver's license. Must provide satisfactory references.
Contact: Hunter LeClair, Program Manager, (804) 758-1260 extension 1312, hleclair@bayaging.org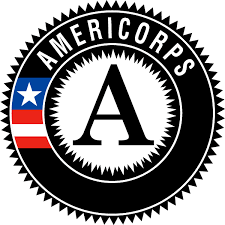 The United States Government (and therefore CNCS) does not discriminate in employment on the basis of race, color, religion, sex (including pregnancy and gender identity), national origin, political affiliation, sexual orientation, marital status, disability, genetic information, age, membership in an employee organization, retaliation, parental status, military service, or other non-merit factor.
For more information, visit: https://www.eeoc.gov/federal-sector/federal-employees-job-applicants